Blog
Posted by Roddy Yazdanpour on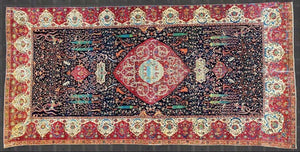 THE SCHWARZENBERG CARPETThere is a magnificent Safavid 16th century carpet Size 517x217 in THE MIA Museum of Islamic Art in Qatar of which the origin is not clear. What is known is that this magnificent piece belonged to the Schwarzenberg family for centuries and was housed in their residence in Palais Schwarzenberg, Vienna. If not much information is available on a carpet, it is always a good idea to look at the provenance to get an idea on where it has been.The Schwarzenberg family's history starts with the Lords of Seinsheim, who had established themselves in Franconia during the Middle...
Posted by Roddy Yazdanpour on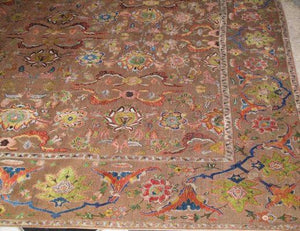 THE GIFT:Caught in a terrible storm on its way home from Batavia (Jakarta), the Dutch flagship Walcheren, filled with what was reputed to be one of the richest cargoes ever brought from the East, sought refuge at Bergen, Norway. Its 1655 and England and Holland is at war. Frederick III in a secret plot twist allowed the English passage to pillage the ship and her rich cargo, but luckily for the Dutch the Bergen governor was unaware of this arrangement and was adamant to maintain Denmark's neutral stance. He interceded as international law demanded and protected the Dutch ship.The outraged...
Posted by Roddy Yazdanpour on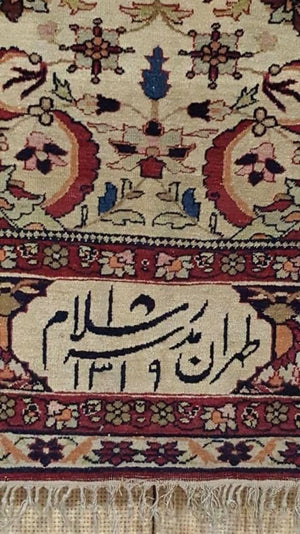 THE TEHRAN CARPETMajority of the scholars and carpet dealers, especially those from Tehran, remember the time that Reza Shah of the Pahlavi Dynasty appointed the military governor from Ravar, Kerman, Mr Abbas Khan Nakhaee Ravari, to build and run the first modern prison of the capitol, Tehran. As head of the prison he came with an idea to teach the prisoners a craft that will not only make their time in prison more productive, but will also produce extra income. Besides that, the prisoners would also be able to take this craft with them for the rest of their lives....
Posted by Roddy Yazdanpour on
A very long time ago there lived a legendary warrior hero in Iran. His name was Rostam and in all the world there was no one as skilful and as powerful as him. Rostam's mother was Rudaba, the princess of Kabul, who was known for her peerless beauty, and Rostam's father was Zal. Zal was one of Persia's most powerful warriors and a great general who conquered many rebellious tribes and ruled over Zabulistan. Zal was known for his wisdom and was unparalleled in riding and fighting on horseback. He once demonstrated his skills to Emperor Menuchihr, to seek his...
Posted by Roddy Yazdanpour on
Teresia Sampsonia Teresia was born in 1589 into a noble Orthodox Christian (Greek or Georgian Orthodoxy) Circassian family in the Safavid Empire, ruled at the time by king (shah) Abbas the Great. She was named Sampsonia by birth. The daughter of Ismail Khan, a brother-in-law of the king, she grew up in Isfahan in the Iranian royal court as an accomplished horsewoman who enjoyed embroidery and painting. On 2 February 1608, with the approval of her aunt and Abbas, Teresia married Robert Shirley in Iran. Shirley was an English adventurer who was sent to the Safavids after a Persian embassy...
---